Boost WooCommerce Store – 10 Ultimate Extensions You Need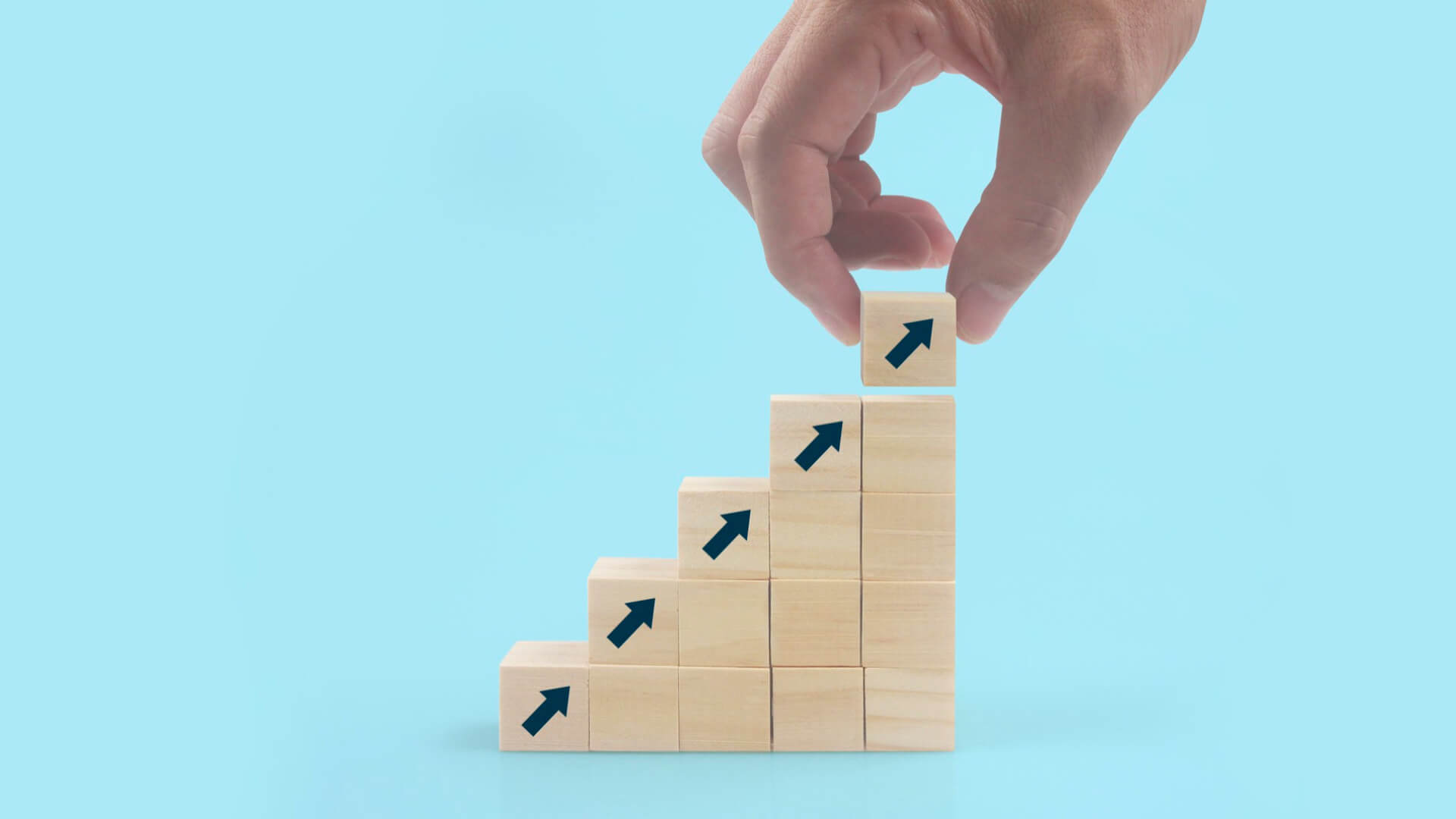 Have you recently started your WooCommerce store and wondering how best to boost it for at most performance?
Well, you need to install the best WooCommerce extensions that can help to boost your online store.
There are many WooCommerce plugins out there that can be used to make your online store better. Moreover, there are also many numerous themes that you can use to boost your store's appearance.
You just need to find the best resources that can help you along the process. And this blog post, it's all about that.
What to Consider Before Adding Any Plugin
---
Before you decide to add WooCommerce extensions, you need to figure out what you want to boost in your online store. You need to figure out what your store is missing and what you would want to include in the online store.
If you add too many plugins, it may lead to a slow website. Thus, try to consider the following ones,
What features do you need to add?
Why is it important to add the features?
What is the major purpose of the website?
How can you boost your WooCommerce website to become better?
What evidence is there that these eCommerce plugins will boost the site?
Are there some multi-purposes of WooCommerce extensions that you can use?
Do you target free or paid plugins/extensions?
Once you answer these questions, you will know how best to glam your site for more success.
10 Best Extensions to Boost Your WooCommerce Store
---
These are some of the best WooCommerce plugins that you can use on your online store. These are some top plugins used by high-ranking WooCommerce online stores.
So, why should you miss out?
1. All in One SEO for WordPress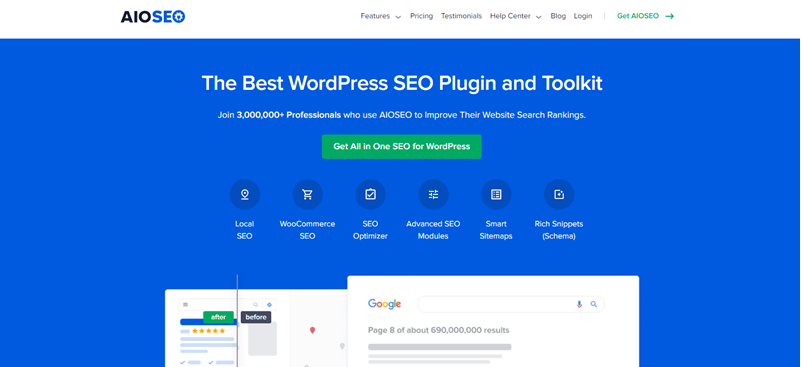 There are many reasons why you should consider installing the All-in-One SEO plugin for WordPress. If you want to boost your SEO then, AIO SEO is one the best WooCommerce extensions for you.
Once you activate it on your online store, it will be easy to add product title tags, meta descriptions, keywords, and all kinds of on-page SEO optimization. It also features a rich snippets' schema, which makes it easier for people to stumble on your page through a certain text.
It also helps to ensure your website is more visible in your target location. Moreover, it allows smart XML sitemaps and notifies the search engines of any page updates. A sitemap is the one that is generated when the search engines crawl your whole website. You then upload the sitemap to your cPanel's file manager.
Features
It features a video sitemap generator for better ranking on the search engines.
It is easy to integrate with various social media networks.
Link suggestions and how best to optimize the product pages.
SEO audit checklist to provide insights on how to improve your site.
It features a redirection manager in case there are any broken links.
2. WooCommerce Customizer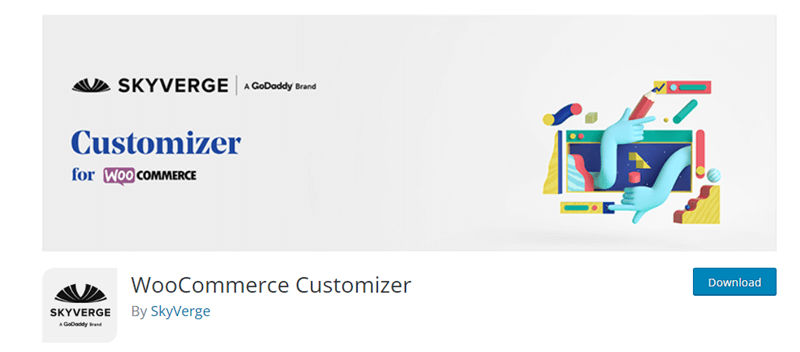 This great WooCommerce Customizer extension provides a setting page where you can add your customization. You won't need any code experience to use the plugin or modify the themes.
Moreover, it allows you to change the "add to cart" button text to fit certain pages. You can use it to change the sales badge text for the different pages or shops.
To use the plugin after activation, you simply need to navigate to WooCommerce → Settings → view the customizer tab to make the changes.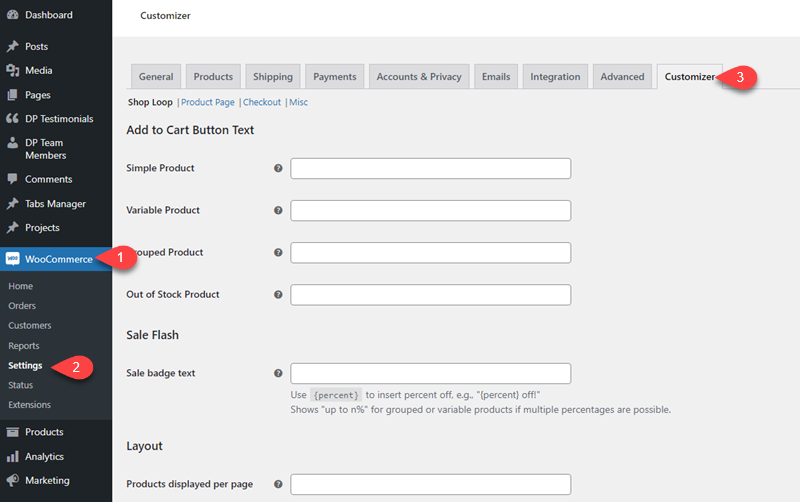 Features
Customization of the heading text for the product description.
Customization of the checkout page and tax label text.
You can also change the placeholder image source to meet your needs.
Easily schedule a store notice.
3. WooCommerce Multilingual

If you want your online store to reach a larger audience, then you need to consider getting the WooCommerce Multilingual plugin.
When enabled, it allows the translation of the WooCommerce products differently. It allows easy translation management for products, categories, and attributes. Therefore, customers from different regions can make purchases on your online store. Based on your different clients, you can send emails in their language.
Features
It reduces all kinds of communication barriers.
It allows easy inventory tracking
The plugin allows you to run your online store and accept different currencies based on the customer's location.
4. LiveChat

It is important to have a live chat or chatbot in your store if you want your customer's queries to always be answered.
The Live Chat extension for WooCommerce allows your customers to talk to you directly while on your store. Hence, this will help reduce any carts being left behind.
The live chat allows you to set up automated messages to let you contact customers when they are stuck. This will greatly boost customer engagement. You can also browse the archive, visitor analytics, and surveys to discover sales insights.
It comes with a built-in ticketing system to provide customer support after office hours.
Features
Customize the LiveChat to fit your theme.
Integrates with Mailchimp, Hub stop, and much more.
Manage products and maintain relationships with customers.
It tracks the visitor's location and brings live chat triggers.
Easily gather feedback, reports, and analytics using the plugin.
Easily get the tickets sent when the customers leave when you are away.
It allows multichannel communication and a customizable live chat widget.
5. Yoast SEO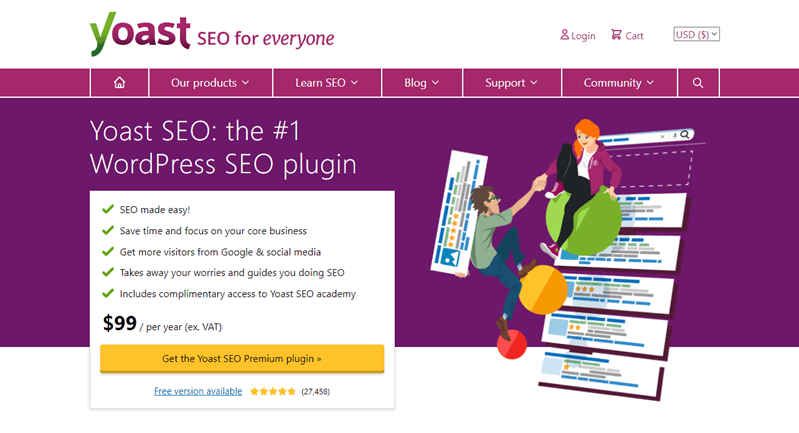 If you need an alternative for the All-In-One SEO plugin, you could install the premium version of Yoast SEO.
To ensure your WooCommerce store reaches the right audience, you need to invest in its SEO. This will help the website to rank higher in search engines. It is packed with many beneficial features that can help to boost your WooCommerce store.
It is almost similar to the All-In-One SEO plugin. The pro-version features a redirect manager to prevent broken links from loading, internal links block, cornerstone content checks, and social media integration.
Features
It makes it easy to customize the product pages, description, title, add relevant links and remove certain content.
It guides you on how best to modify the product slug to make it more visible.
Customized breadcrumbs to ensure users can know where they are on the site.
Due to data management, your website will load fast.
It allows SEO and readability analysis.
It supports different languages and provides links and suggestions.
6. App Maker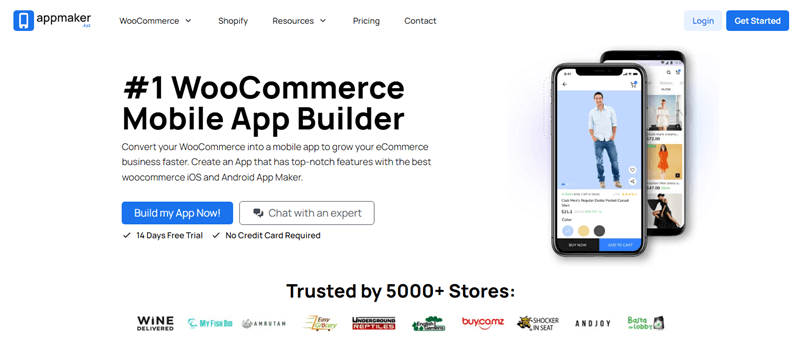 Did you know that you can convert your WooCommerce site into an Android or iOS app? Yes, you can use App Maker to make that a reality. You can use it to create your online store app with the best functional features.
You just need to install the plugin, connect to your store, customize the interface based on your branding, and publish the app. As easy as that, no complications!
You don't need any knowledge of coding to use the App Maker. You just need to have your idea and creativity in mind.
Features
It has an impressive, drag and drop feature that makes it easy to modify the app.
You get a responsive app that adjusts to different screen sizes.
Easily connect with your customers fast and convert more users to customers through the app.
It allows real-time sync with your WooCommerce store.
Easily match your stores' branding to the app
Maximize customer engagement through push notifications.
7. Booster for WooCommerce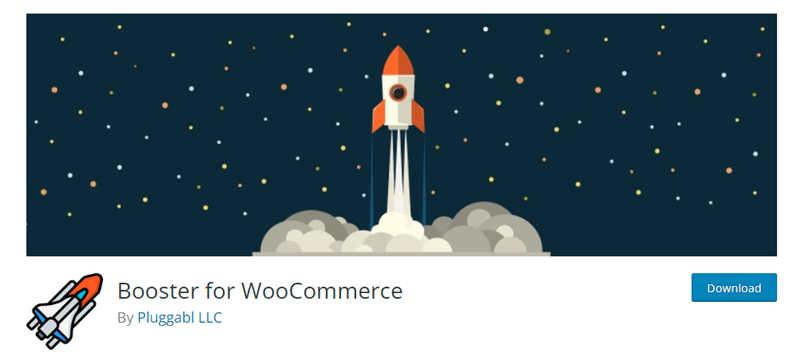 If you need an extension to help you manage the online store seamlessly, you can rely on Booster for WooCommerce.
It's a powerful WooCommerce plugin that can replace all the other store management plugins with its handful of 110 features and counting.
You won't need any coding experience to use the plugin. Luckily, the plugin will boost your website to become better. It powers over 100K websites and has 100+ WooCommerce add-ons in a single package.
Features
It features PDF invoicing and packing slip add-on, product input files, prices, and currencies.
It features various cart and checkout add-ons to ensure more customers buy from you.
Dynamic product add-ons, buttons, and price labels.
Supports payment getaways, emails, reporting, and administrative tools.
8. SearchWP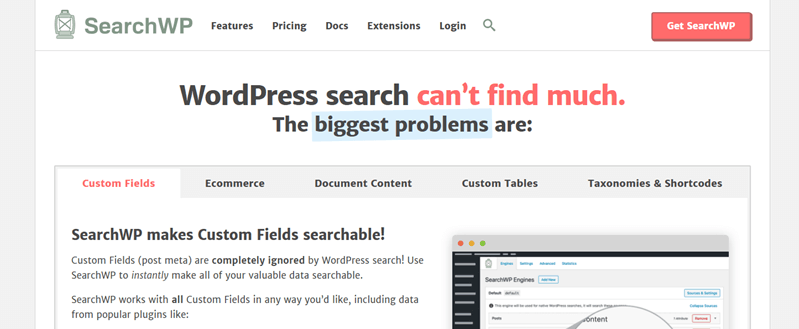 When you use the default WordPress search bar, you won't get the required results. However, you can use SearchWP to get the required search results. It easily makes custom fields more searchable.
Most of these custom fields are completely ignored by WordPress search. However, with WP search, you will get the best possible search results.
Features
It considers all your product details like attributes, taxonomies, and much more.
Capable of searching your documents, extract text from documents, and contextual excerpts.
Whatever theme you are using, can easily be integrated with the plugin.
It returns search results based on relevance.
9. WooCommerce PDF Invoice & Packing Slips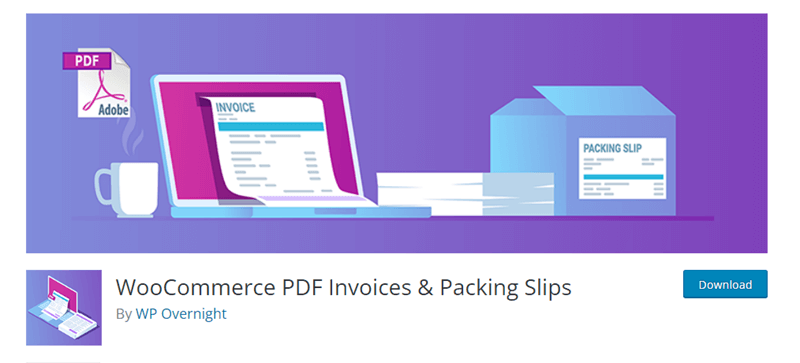 This is one of the best extensions for WooCommerce for invoice and order confirmation by WP Overnight. It automatically adds a PDF invoice and order confirmation that is then sent to your customers.
When you activate it, you get a basic template and the possibility to modify the templates to fit your brand. You can also download or print the invoices from the order admin page. This makes it easy to track all the orders and invoices at a certain time.
Features
Easy attachment of invoice PDFS and sending to customers.
Highly customizable to meet your needs.
It is available in different languages.
Easily download invoices from the My Account Page.
Easily send new orders or packing slips to your printer.
Use a wide variety of stylish templates.
10. WooCommerce Google Analytics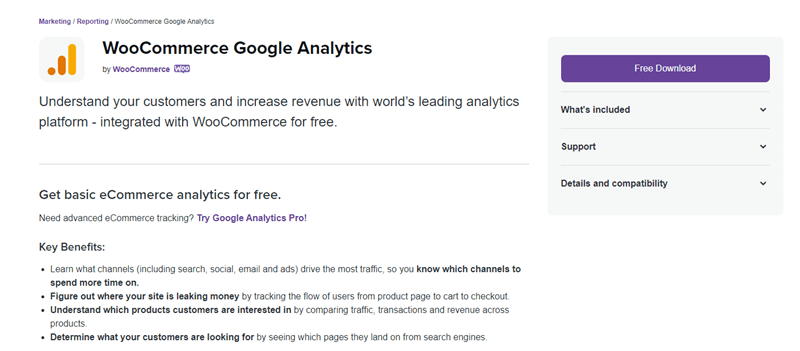 This WooCommerce plugin provides the required integration between Google Analytics and your online store. In this, you can link a referral to purchase and add the right transaction information to your Google Analytics data.
WooCommerce Google Analytics supports other add-ons like Global Site Tag, Universal Analytics, and eCommerce event tracking. You will be in a better position to understand your audience and increase revenue. You can also get the WooCommerce Google feed.
Features
Get to know the channels that drive most traffic like social media, emails, or ads.
Easily track the flow of users and understand which products customers are most interested in.
Evaluate what customers are looking for most and track basic data
Integrated enhanced eCommerce analytics.
Exclude administrator's website visits for the right results.
Conclusion
---
These are some of the best WooCommerce extensions plugins that you can use to boost your store. However, even with that, you also need to have a strong contact form to help to boost the communication.
There are various contact form plugins that you can use. You also need to have a great hosting provider to ensure your website loads fast.
That's it; make your online store stand out!