Affiliates
Join WPMozo Affiliates program!
Spread the Word and Earn!
Join our Affiliate Program and unlock a world of earning potential. As an affiliate, you'll have the opportunity to promote our high-quality products and earn generous commissions on every successful sale you refer. With a range of marketing resources at your disposal, real-time tracking and reporting, and dedicated affiliate management, we provide the tools and support you need to succeed. Join our program today and start monetizing your online presence while offering valuable products to your audience.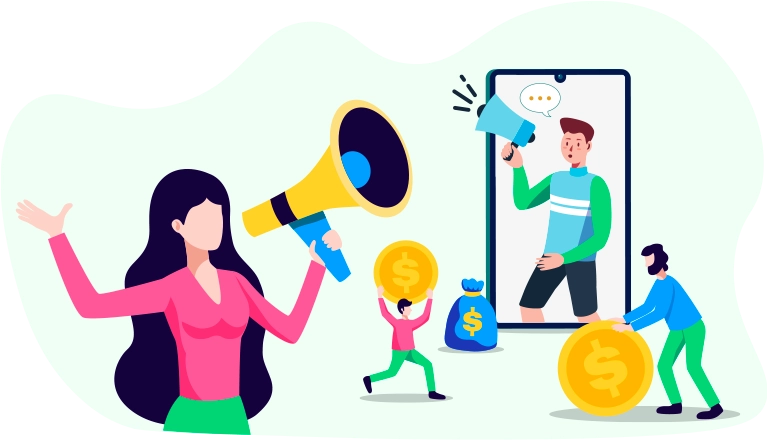 Powerful Features of Our Affiliate Program
30% commission on individual products
View clicks, conversions and commissions in real time
FAQs
How does the affiliate program work?
Our affiliate program allows you to earn commissions by referring customers to our website through your unique affiliate links. When someone makes a purchase using your referral, you earn a commission on the sale.
How much commission can I earn?
As a valued affiliate, you will earn a competitive commission rate of 30% on every successful sale you refer to us. This means that for each qualifying purchase made through your affiliate links, you will receive a commission of 30% of the sale amount.
How and when will I receive my commissions?
Commissions are typically paid out on a monthly basis. We offer various payment options, such as PayPal or bank transfer, to ensure convenient and timely commission payouts.
Can I promote your products on multiple platforms?
Absolutely! You are encouraged to promote our products across multiple platforms, including websites, blogs, social media channels, and email newsletters. Just make sure to comply with our affiliate program guidelines and terms of service.
Do I need to have a website to join the affiliate program?
While having a website can be beneficial, it is not always a requirement. We welcome affiliates with diverse online presences, including social media influencers, content creators, and more. Contact our affiliate team to discuss alternative promotional methods.