WooCommerce vs BigCommerce – Choose the Best in 2023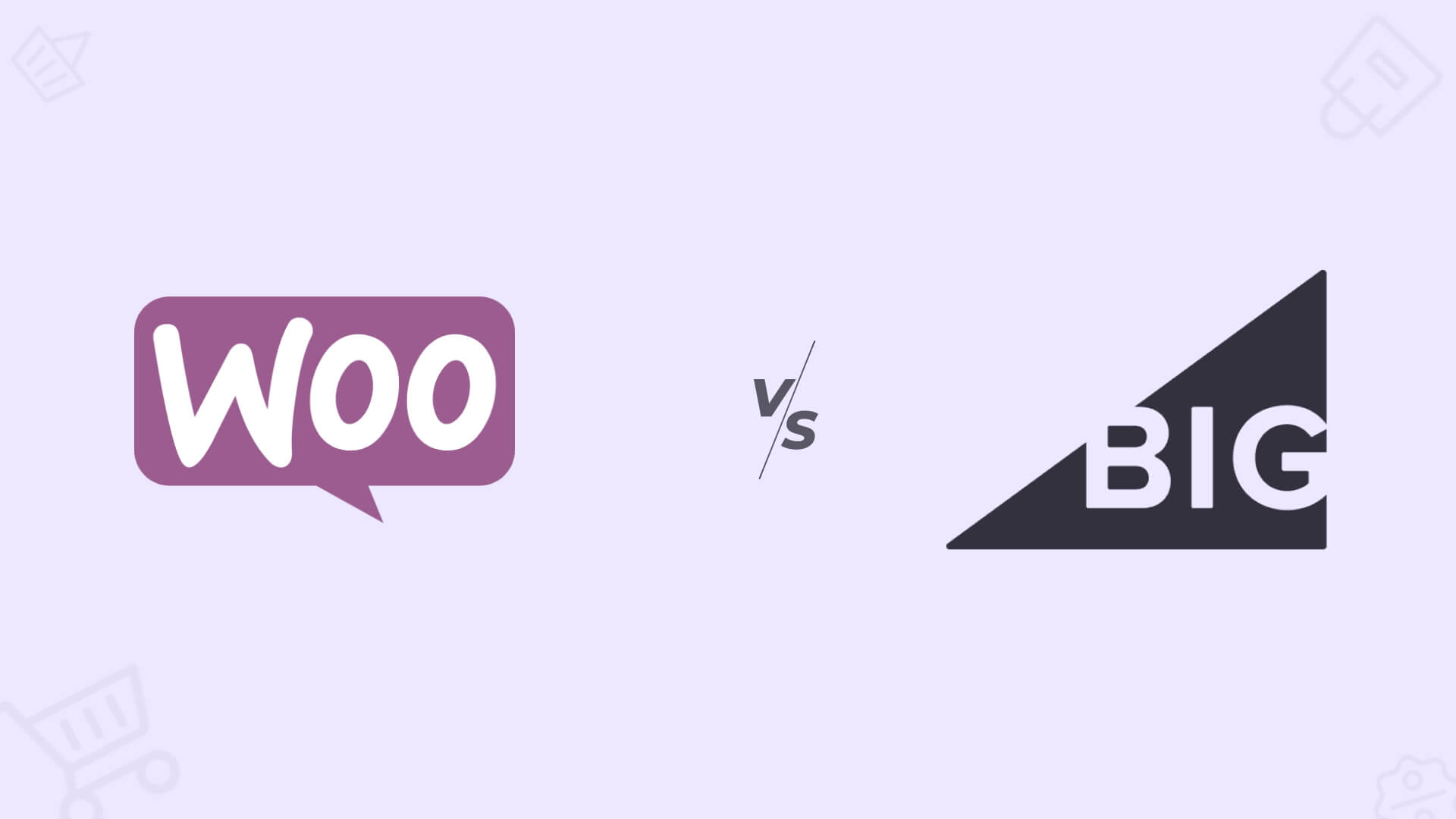 Online business has taken huge heights since its dawn in 1979 and is now expected to cross the $5.55 trillion mark soon. Entrepreneurs can drive huge income through online stores without complicated tech stuff. But, it's 2023, and there are many platforms that help build an eCommerce site.
So, which platform should one go for?
It's a simple yet crucial question. And if you're also wondering the same question, then for your relief, we've got an answer. Try either WooCommerce or BigCommerce.
Now, again, there are two choices. But, in this, we'll help. So you won't confuse yourself between using WooCommerce and BigCommerce.
Both platforms have their pros and cons, but in the end, one will likely be a better fit for your business.
We'll compare both platforms. Have an in-depth comparison of their features and their pros and cons. So, you can decide which platform is right for you.
Thus, without any further ado, let's get started!
WooCommerce vs BigCommerce – In a Nutshell
---
BigCommerce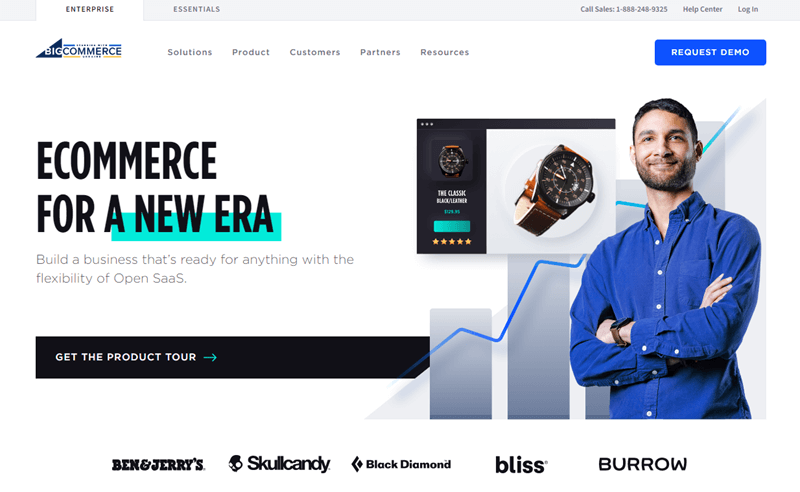 When two former employees of PayPal were developing BigCommerce, they kept enterprise-level businesses in mind. Its first version went live on March 31, 2009. And with that, attracted a huge amount of business enthusiasts.
It's an extensive eCommerce platform offering many features to set up and run an online store of any size and shape. Moreover, its simple UI makes it easy to get the best out of your eCommerce site.
BigCommerce is a smart choice for businesses looking for an easy-to-use, all-in-one platform with everything they need to get started.
Pros:
BigCommerce offers many features like product variants, coupons, and abandoned cart recovery.
It's easy to use and has a wide range of integrations.
It can scale with your business as it grows.
Cons:
It can be more expensive than other eCommerce platforms.
The platform can be overwhelming for new users with its many features and options.
WooCommerce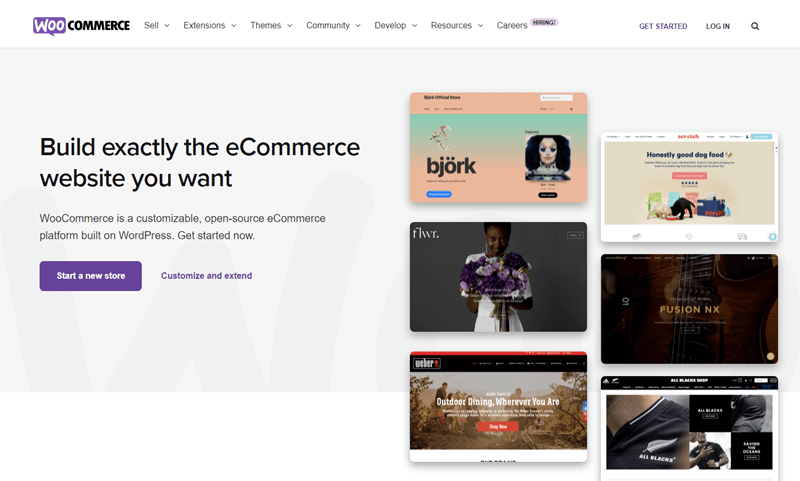 WooCommerce is a WordPress plugin that can transform your WordPress site into an eCommerce store. It's an open-source plugin, and perhaps, due to this trait, you've heard about WooCommerce more than BigCommerce.
On September 27, 2011, it came to life as a fork of the popular eCommerce platform Jigoshop by Jigowatt. WooThemes hired Mike Jolley and James Koster, developers at Jigowatt, to execute that plan. Later, in 2015, it was acquired by Automattic, the parent company of WordPress.
WooCommerce is less comprehensive than BigCommerce but is more flexible and customizable. It's a good option for WordPress sites to add eCommerce functionality.
Pros:
WooCommerce is a more affordable option than BigCommerce.
It's more flexible and customizable than BigCommerce.
It is easy to use and has a wide range of integrations.
Cons:
WooCommerce doesn't offer as many features as BigCommerce.
It can be difficult to scale WooCommerce as your business grows.
WooCommerce vs BigCommerce – What's the Difference?
---
Statistics show that WooCommerce is the most popular eCommerce platform on the web. It's used by 28% of top 1m online stores and has a market share of 22%. Whereas, BigCommerce powers only 0.73% of all online stores.
Yet, this is just one of the many differences between these two platforms. Before deciding on what to settle for, it's essential to understand the key distinctions.
This section will take a closer look at WooCommerce vs. BigCommerce. We'll highlight the main differences and see which one is better for your online store in 2023. 
Let's dive in.
1. BigCommerce vs WooCommerce – Ease of Use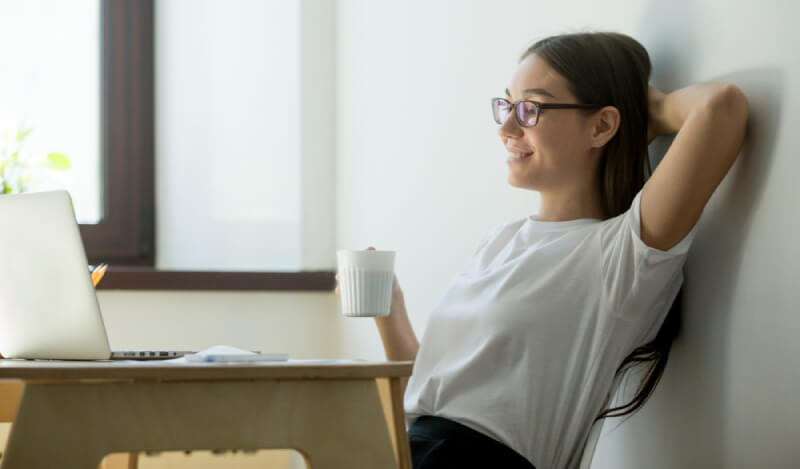 As we discussed earlier, WooCommerce is a WordPress plugin. Thus, it inherits all the traits of WordPress, including both advantages and disadvantages. In general, using WooCommerce is extremely easy and doesn't need any coding skills. You can set up a WooCommerce store in less than an hour without any help from developers.
Further, its interface is user-friendly and intuitive. Thus, you won't find any trouble exploring its features and running your store with ease.
BigCommerce, on the contrary, is an open-SaaS platform. It's a bit complicated and not as easy to use as WooCommerce. While it's still fairly easy to use, you will need some coding skills (or help from developers) to set it up.
Additionally, BigCommerce requires more time for setup and configuration. So, if you don't have a lot of time or patience, WooCommerce is your answer.
Winner: WooCommerce
2. Pricing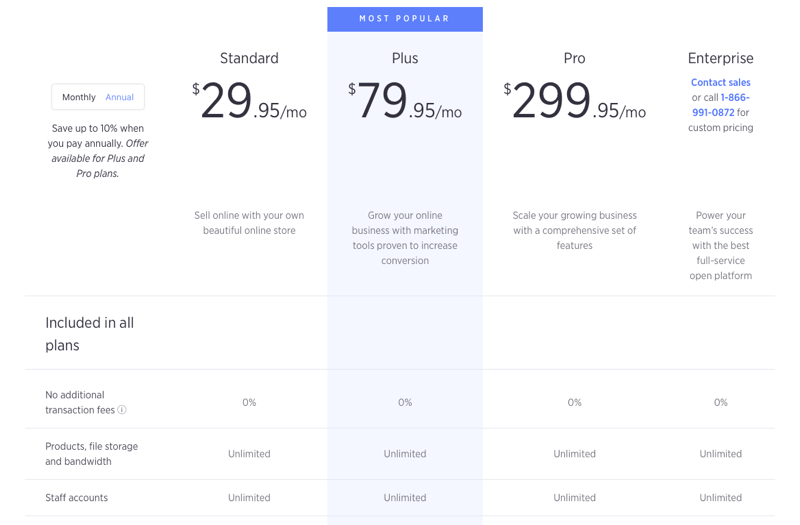 Next is a factor that would interest everyone- the pricing.
Even though WooCommerce is a free platform, you've to pay in general. And the reason is it can be only used on a WordPress site, meaning you have to get a hosting service.
Further, you would also need a domain name and other necessary plugins and extensions. Thus, while using WooCommerce for free, you might be paying as low as $29.99/month for other necessities.
BigCommerce has four pricing plans –
Standard ($29.95/month)
Plus ($79.95/month)
Pro ($249.95/month)
And Enterprise (custom pricing)
As you can see, the Standard plan is near your spending for the use of WooCommerce. Yet, it includes many features that are only available as paid options on WooCommerce.
So, if you compare the two platforms side by side, BigCommerce is a better deal in terms of pricing.
Winner: BigCommerce
3. Payment Methods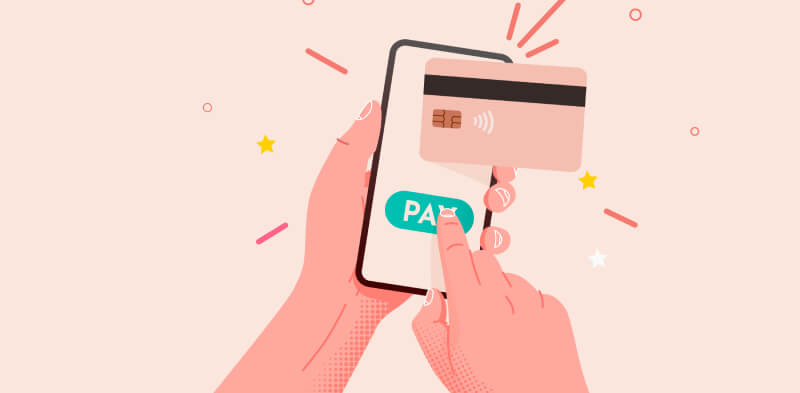 An important factor to consider when choosing an eCommerce platform is the payment methods it supports. WooCommerce upon installation, recommends PayPal and Stripe payment gateways. Besides, you can also add other payment methods like Square and Amazon Pay.
Thus, you can start accepting payments as soon as your store is up and running under different systems.
BigCommerce also offers built-in PayPal and Stripe support. Also, it supports over 60 other payment methods, including popular ones like Apple Pay and Google Pay.
So, if you want to offer your customers a wide range of payment options, both WooCommerce and BigCommerce have solutions to accomplish that.
Winner: Both
4. Apps and Plugins – BigCommerce vs WooCommerce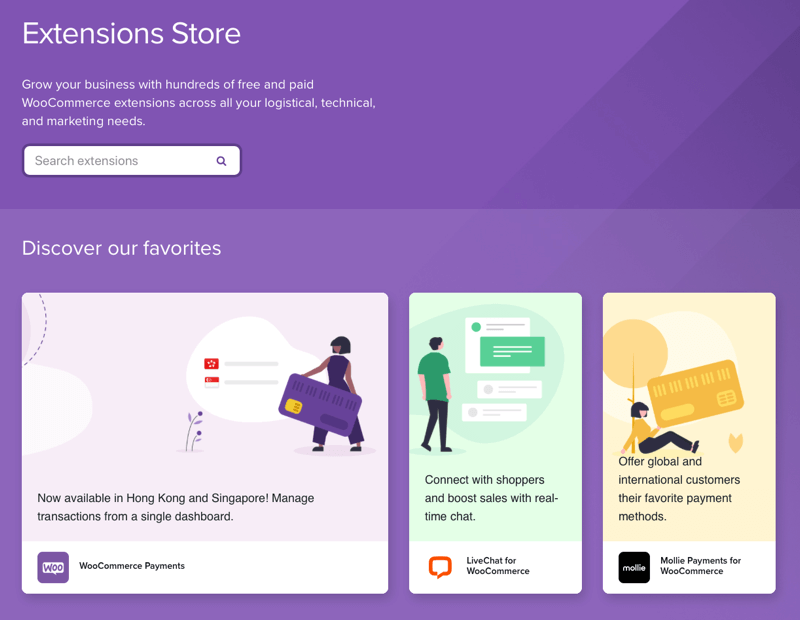 Using the right tools is essential for any online store to thrive. They can automate various tasks, improve your store's performance, and boost sales.
WooCommerce has a huge Extensions Store with hundreds of plugins to choose from. You can find plugins for almost anything, whether payments, shipping, marketing, etc. WooCommerce's popular extensions include Jetpack, WooCommerce Payments, and Subscriptions.
BigCommerce also has a large app store with over 650 apps. Yet, it's important to note that many of these are premium apps. Furthermore, it's crucial to note that some of the features that paid plugins offer for WooCommerce, come built-in with BigCommerce.
So, if you're looking for a platform with a wide selection of free tools, WooCommerce can help you with that.
Winner: WooCommerce
5. Customization
Another important factor to consider is customization. WooCommerce is a highly customizable platform. You want your store to stand out from the crowd, WooCommerce lets you do that. It's built on WordPress, which means there are thousands of themes and plugins to choose from.
BigCommerce is also highly customizable. It offers a wide range of themes and plugins, as well as the ability to create custom designs. However, it requires some coding knowledge to make the changes you want.
If you don't have coding skills, you'll need to hire a developer to help you customize your store.
So, if you're looking for a platform that you can customize to match your brand, both WooCommerce and BigCommerce are good options. However, WooCommerce is a better choice if you don't have coding skills.
Winner: WooCommerce
6. SEO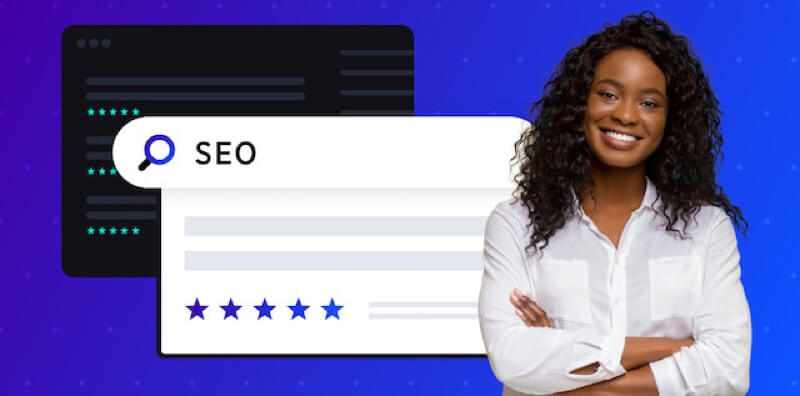 It's crucial to factor in Search Engine Optimization, if you want your online business to succeed. Both WooCommerce and BigCommerce are good options for SEO. But, WooCommerce has a slight edge over BigCommerce.
You can optimize your WooCommerce store for SEO by using SEO plugins like Yoast SEO. However, you'll need to purchase the premium version to get the full benefits.
BigCommerce is a self-hosted platform, which means it doesn't have the same SEO advantages as WooCommerce. Nevertheless, you'll still be able to perform the basic SEO. For instance, it allows you to add meta descriptions and title tags. Customize your URL slugs, get keyboard support, and add alt text.
While both platforms offer a wide range of features and plugins to help you optimize your store for SEO, WooCommerce is slightly better in this category. It will give you the best chance of ranking high in search engines.
Winner: WooCommerce
7. Security – WooCommerce vs BigCommerce
When it comes to security, both WooCommerce and BigCommerce are top-notch platforms that prioritize it at all costs. So, while using them, you don't have to worry whether your store is secure or not.
WooCommerce is a plugin for WordPress, which means it benefits from the security features of WordPress. Further, it has its own security features, too. For example, WooCommerce practices two-factor authentication and automatic malware scanning.
Likewise, BigCommerce is a self-hosted platform, which means it's responsible for its own security. It has many security features, such as secure checkout and automatic malware scanning.
So, if you're looking for a platform that offers good security, both WooCommerce and BigCommerce are good choices.
Winner: Both
8. Customer Support
Last but not least, customer support.
WooCommerce offers excellent documentation that covers everything from setup to troubleshooting. There's also an active community of members who are willing to help you on your WooCommerce journey.
Further, there's loads of blogging websites that regularly publish solutions on WooCommerce. So, if, in any case, you won't find something at WooCommerce support, these websites are great places to visit.
BigCommerce also has excellent documentation and a helpful community of users. Plus, it offers 24/7 customer support via different means.
It simply means both WooCommerce and BigCommerce offer mind-blowing support to their customers.
Winner: Both
Conclusion
---
WooCommerce and BigCommerce are both great eCommerce platforms. They both have their own advantages and disadvantages.
However, which platform should you choose when it's WooCommerce vs BigCommerce?
If you're looking for an eCommerce platform to support huge stores, you should go with BigCommerce. As it's developed, keeping enterprise-level business with advanced options. So, there will be no limit to improving your store as your business grows.
However, if you're looking for a more flexible option that is still easy to use and has a wide range of integrations, then WooCommerce can help you.
Finally, the decision comes down to your needs and preferences. Whichever platform you choose, we wish you the best of luck growing your online business!