11 WooCommerce Benefits to Choose It as Your eCommerce Platform in 2023 & Beyond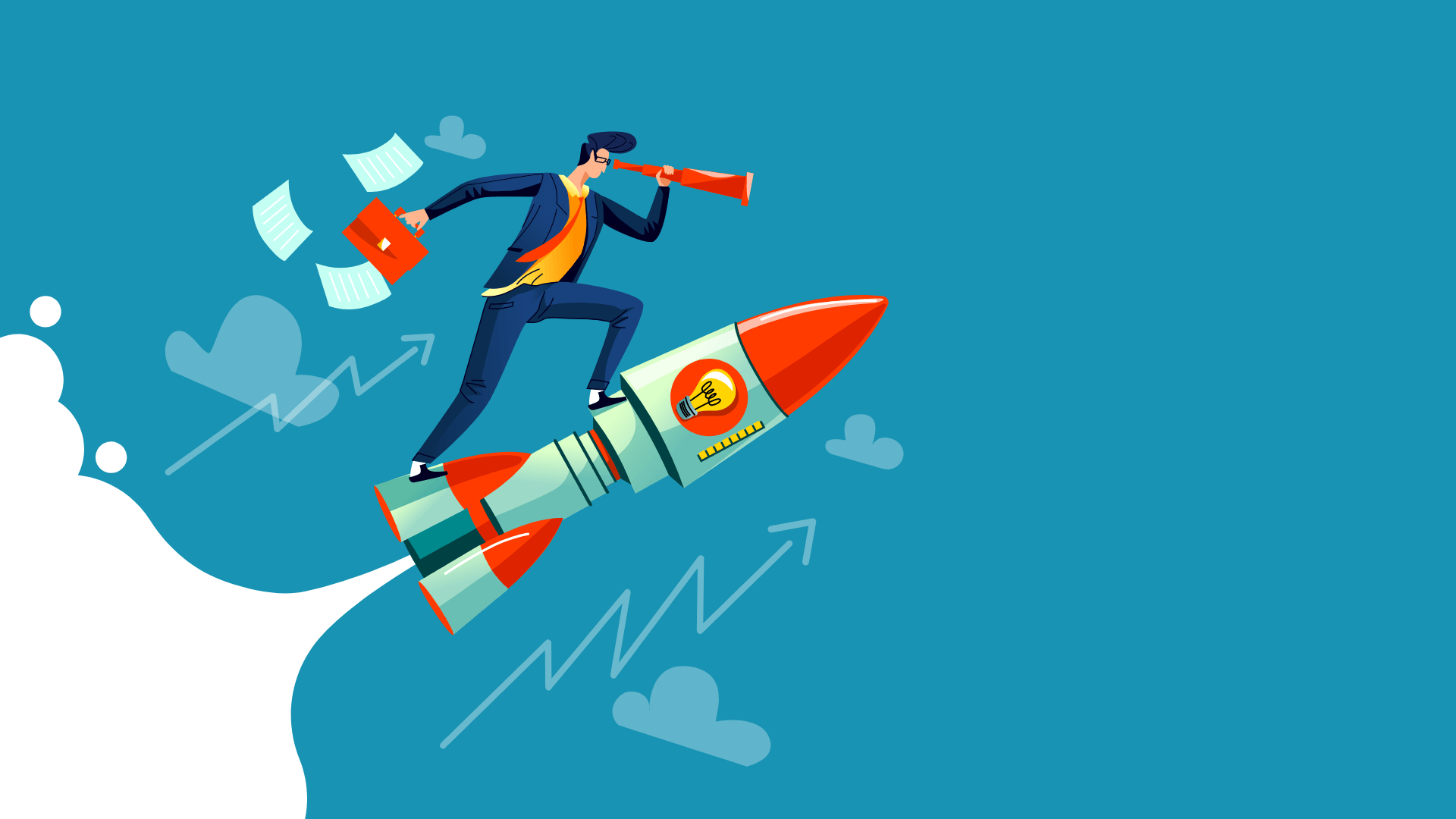 Online shopping and e-commerce have been on a gradual rise since the 2000s. Plus, the recent pandemic and global change have raged in up. So are you planning to create an online presence for your business?
Then WooCommerce is your best pick. It is one of the best e-commerce or supply cart providers in the market. Over 5.1 million online stores are currently hosted through WooCommerce.
If you are wondering, "Is the WooCommerce plugin from WordPress the best choice for e-commerce?" then you're in the right place. Here in this article, you will learn about the 11 WooCommerce benefits.
Okay, with no more intro, let's jump into the article.
What Is WooCommerce?
---
WooCommerce is an open-source e-commerce plugin that helps small-large merchants create their online stores. It is built on WordPress, one of the popular Web CMS (Content Management System) available.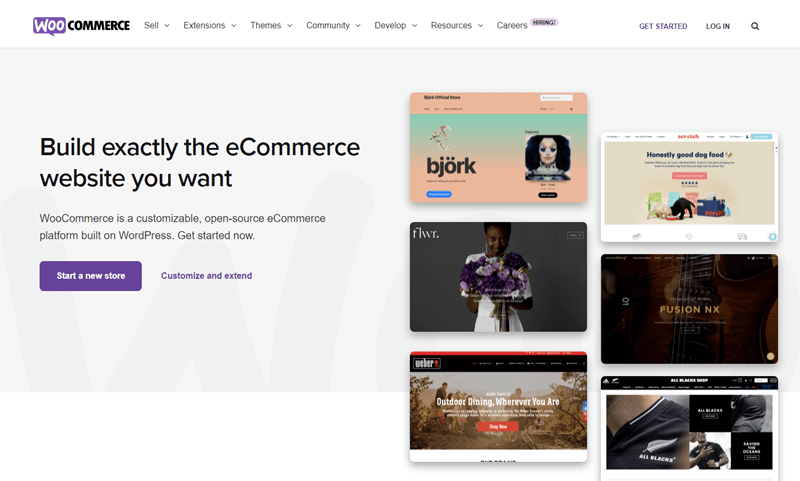 It is a free plugin that's; it's an add-on that helps you to turn your WordPress site into a fully functioning e-commerce site. WooCommerce is well known for its simple and straightforward approach, ensuring a seamless experience for customers who purchase from your site.
A Brief History of WooCommerce and WordPress
---
To understand more about WooCommerce and its benefits, you should know WordPress first.
WordPress is a popular Content Management System that helps you manage your website. It was created as a blog publishing platform but now evolved to support various types of Web Content, including e-commerce.
WordPress has various themes and add-ons, which help you to customize your website.
Like other themes, WooCommerce was developed by WooThemes. After the huge success after its launch in 2011, Automattic, the parent company of WordPress, purchased WooThemes in 2015.
Why Is WooCommerce So Popular?
---
The answer to this question is simple, "WooCommerce is popular because WordPress is Popular."
After the purchase of WooThemes by Automattic, WooCommerce crossed 7 million downloads within a year. This is because of its ties with WordPress.
Many businesses with WordPress sites easily converted their business online using WooCommerce. Another reason is its cost-effective functions and flexibility. Nearly 30% of the top 1 million e-commerce stores are using WooCommerce as their Shopping Cart provider.
11 Benefits of Using WooCommerce
---
Now that you have the basic idea of WooCommerce let's dive into the original goal, "WooCommerce Benefits."
1. Ease of Use
The hardest part for a non-technical person is setting up and managing the online store. However, WooCommerce is designed to remove this hindrance; you can easily adapt to the online business.
The design of your store is based on the theme you use, so you can try different themes to find the best and easy-to-use one.
It provides a separate directory for Content Management, Product Management, and Stock Management. In WooCommerce, adding and managing the product is just like adding a post or blog to your Social Media page.
It is easy to install, and the installation wizards will walk you through various features of WooCommerce.
2. Cost-Effective – One of the Essential Benefits of WooCommerce
A significant WooCommerce advantage its free nature.
WooCommerce is open-source and free of cost. And as said earlier, you don't need technical knowledge to access WooCommerce. Thus it saves you the cost of hiring a Web Developer.
Multiple free themes are available on the Internet to create your unique e-store.
By using WooCommerce, you only need to pay for the domain registration and Web Hosting. These factors allow small businesses and startups to enter the wider market without high initial costs.
3. Top-Notch Security
The primary fear of the e-commerce site owners is Cyber Theft.
If a third party gets hold of your product or customer's data, it can be a huge risk for business. Considering these factors. Recent studies have shown that nearly 29% of your website traffic has malicious intentions.
Considering these factors, WooCommerce offers various free and paid security plugins to secure your website from cyber-attacks and invaders. And it also has various securities features like Two-Factor Authentication, Limitations on Login Attempts, etc.
You only need to get an SSL Certificate for your website; all the other security are covered under WooCommerce theme and plugin.
4. Get All You Need and More
The WooCommerce plugin is fully packed with all the features and tools you will need to run a successful online business. Some examples are,
You Can Sell Whatever You Like
In WooCommerce, there are no restrictions for the products you sell; you can sell any products like music, books, Utilities, etc. The Product management directory has separate tags and categories for different products.
Multiple Payment Options
Your customers get different options to pay for their orders. WooCommerce supports more than 100 payment gateways, including the widely used ones like PayPal, Stripe, Amazon Pay, Apple Pay, etc.
There is no commission or transaction fee.
These are just two examples WooCommerce comes with various other features and tools to learn more about it, visit this post.
5. Scalability – Another Great Benefit of WooCommerce
What most e-commerce platforms fail to do are an easily scalable interface and price system? They provide 3 or 4 subscription plans; these plans act as a scale for your business growth and act as major limitations.
For example, in VIP or Premium, no in-between subscription options or features. In this way, small or slowly growing businesses are forced to pay for the features simply because they are in the whole pack, not because of their need.
However, with WooCommerce, you can gradually scale your online store along with your business growth. You can select only the features you need and don't need to pay extra for other unnecessary features.
WooCommerce is infinitely scalable as long the web host accepts it.
6. Customizable
"Ok, so it is simple and easy for newbies but I am a Technical Expert, I want to customize my online store, Can I do it?"
Yes, you can. WooCommerce provides various customization options and 39 core themes, and thousands more free and premium Themes and templates. So if you are a creative web developer WooCommerce is the best platform to show them.
As WooCommerce builds upon WordPress, you can use CSS and PHP to customize your site's design, color, and templates. It is just like editing your blog post.
And many third-party service providers develop unique WooCommerce themes and templates as per request.
7. Don't Wait for Support
When it comes to WooCommerce, we can bet on one thing blindly: the extensive Customer support and communication offered by the support team.
It's WooCommerce outstanding benefits than all.
The first thing is its similarity to WordPress makes it easy for every developer to give you a solution without undergoing a deep learning process. And the second thing is the vast community of WordPress users, nearly 51% of the top 1 billion websites are hosted by WordPress.
Thus there is always someone to help you out. Other than these, you can get help from third-party developers and the WooCommerce support team by raising a ticket.
8. Amazing Shopping Cart Features
WooCommerce provides promising and all-around Shopping cart features that your customers will have flexible options and an easy payment process.
Some of the Shopping cart features provided by WooCommerce are,
A well-defined product or service category and descriptions
Allow your customers to review your products and services
Various options to filter their search and find the right product for them.
As said earlier multiple payment options
Easy options to file for the refund.
9. A Whole Pack of eCommerce Solutions
By using WooCommerce, you will get a full-pack e-commerce solution that can manage and analyze your business. Some of them are,
SEO
As a WordPress-based plugin, WooCommerce has various SEO Add-ons that help your business to reach a wide market. And it has many other Advertisement and Marketing plugins.
Business Insights and Analysis Report
Many free plugins help you to get your business insights like Traffic, sales, Products demand, competitors, etc. It also recommends plans to achieve your goals.
Global Sale and Taxation Made Easy
By enabling the Geo-location in your WooCommerce, all your invoices are charged by the tax rate of your particular country. Thus you don't need to worry about the time of Income Tax or GST filling.
10. Access Your Store With Mobile App
One of the recent and advanced features of WooCommerce is that now you can have constant access to your online store through the mobile app. Thus it helps you to manage your store even if you're traveling or out of town.
11. Multiple Shipping Options
There are multiple Shipping plugins available for WooCommerce, which allow you to shop locally at a flat rate, international shipping, and local pick up. And the plugin also provides your customers an option to track their orders.
Should You Choose WooCommerce?
---
Our answer will be "Yes."
Because WooCommerce provides more than any other e-commerce platform provider. The only or slight downside is you need a WordPress site. But now, migrating your website from other CMS platforms to WordPress is much easier than before.
So, WooCommerce is highly recommended for every business.
We hope this article has helped you to learn more about WooCommerce. If you have any further questions or doubts, please leave them in the comment section below.