5 Proven Strategies to Apply FOMO on a WooCommerce Store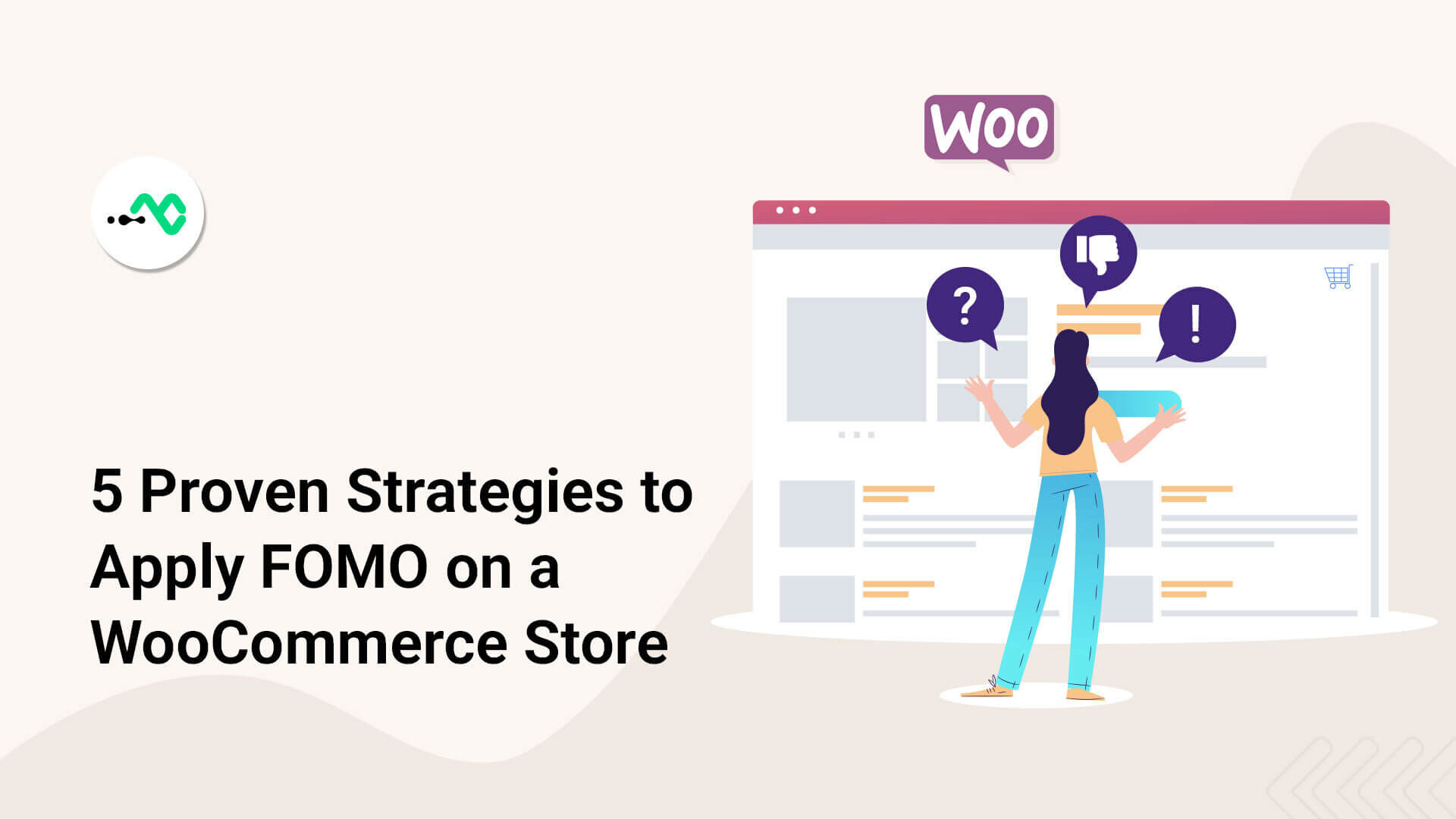 Even if you know nothing about FOMO WooCommerce, it's sure that many other marketers have applied the technique to you. And that too without you even knowing. This way, they might have squeezed out multiple sales from you.
Believe it, they're driving tons of sales with this strategy. And you can do the same by understanding and implementing the tactics explained in this article.
FOMO means "Fear of Missing Out". To elaborate further, it refers to the fear or anxiety in a person that he might miss out on something valuable. By taking advantage of this anxiety, you as a WooCommerce store owner can drive out thousands of sales from the customers and earn lots of profits. Who wouldn't want that?
So, if you want to be a successful store owner, you got to read the article out and learn proven and working FOMO techniques.
1. Create a Sense of Urgency for Sales
---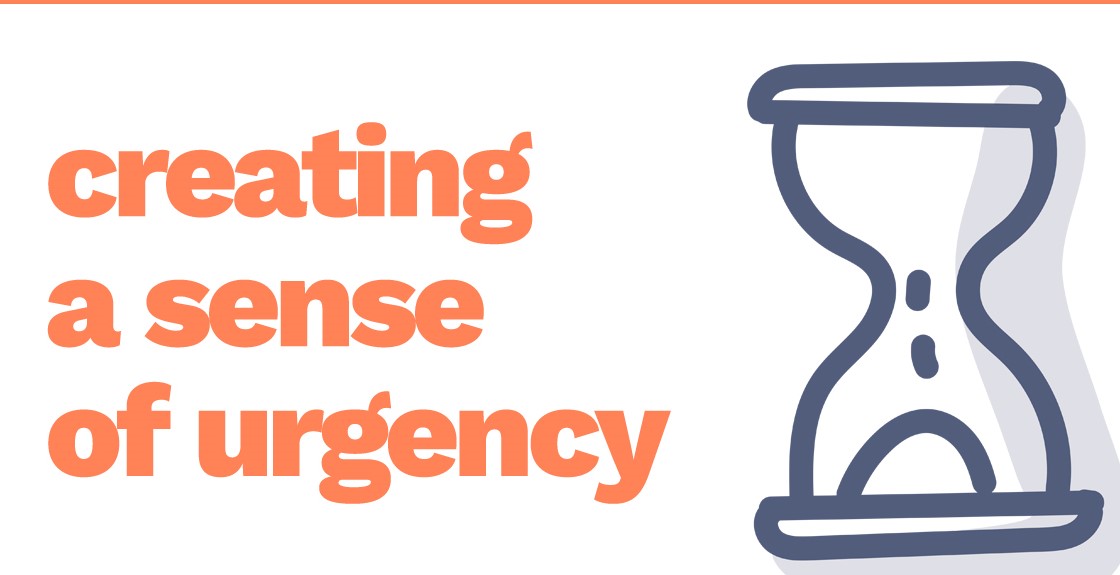 You can find a whole article on the importance of this specific FOMO WooCommerce strategy and it's because of a reason. It's not like you have not bought exclusive limited-edition products ASAP due to the fear that they might never be available again.
You get the picture, right?
Not many customers can stay idle when an exclusive product flies out of stock in front of their eyes. Many of them just simply buy it for bragging rights. That's why it's important for you to emphasize a certain product's exclusiveness and how urgently customers should buy it.
Make them realize that the product will never be available again or that you won't give such a huge discount on it again. You can run flash sales, special event sales, or declare a product limited edition. And it's proven by studies that human psychology craves things that are low in quantity. You know the relation, the lower the quantity the higher the demand.
By creating such a sense of urgency in the customer's mind, you're ultimately provoking fear of losing the opportunity to buy that product in them. This pushes them to quickly add the product to their shopping cart.
2. Put a Countdown
---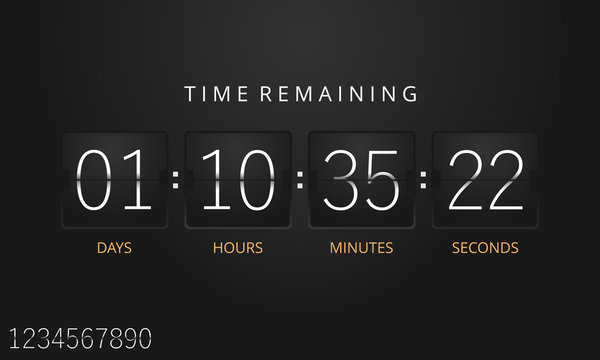 We can link to at least a hundred websites where they have a countdown timer going on. This is nothing else than a FOMO WooCommerce technique that you can utilize too. Honestly, it's quite similar to the previously discussed technique.
You can do the exact thing and strike a massive fear inside the heart of the customer. Time is money, and you're going to make use of this saying. Give the customers a limited-time deal, discount, free delivery option, or whatever that makes them take immediate action.
The constantly slipping time will force them to not lose a second more and just buy the product. Now, you should see how important it is to give your customers a cue that they should act now instead of waiting and missing out on some precious offer.
You can use some plugins such as OptinMonster for the purpose of adding a countdown timer.
The basic $9 per month plan will do just fine for one site. Plugins like these not only provide just the countdown timer feature but also a lot of other FOMO WooCommerce features that may help you squeeze out tons of extra sales from your customers.
3. Frighten Them With Missed Opportunities
---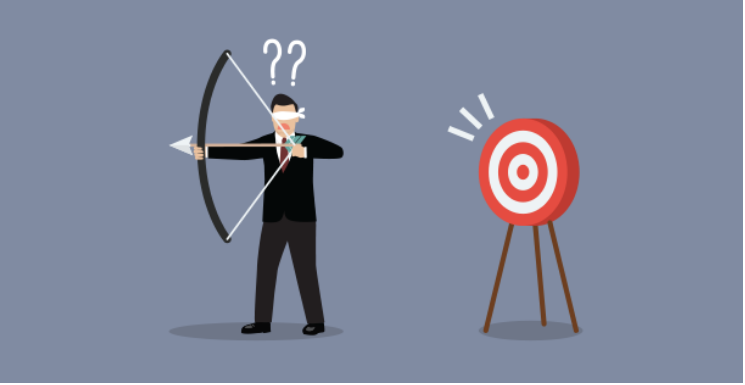 We are not just randomly throwing out factors to waste your time. Because these are proven FOMO WooCommerce techniques that other store owners have taken benefit through even you.
Answer us honestly, how many times have you visited a product category page just to see that the product you came to buy is already sold out? This triggers a psychological temptation in you to crave that product even more. So, you make sure to buy that product the next time.
We're gonna take full advantage of this trigger by telling the customers in our store upfront about what opportunities they have missed. Tell them what kind of precious offers they have missed out on and strike passion in their minds to never miss any other in the future with this method.
Highlight on the main category page some products that are sold out products in that category with some luxurious opportunities such as incredible discounts or whatever you like.
You just have to create a feeling of fear in their minds that they have missed a rare opportunity.
4. Show the Low Stock Levels
---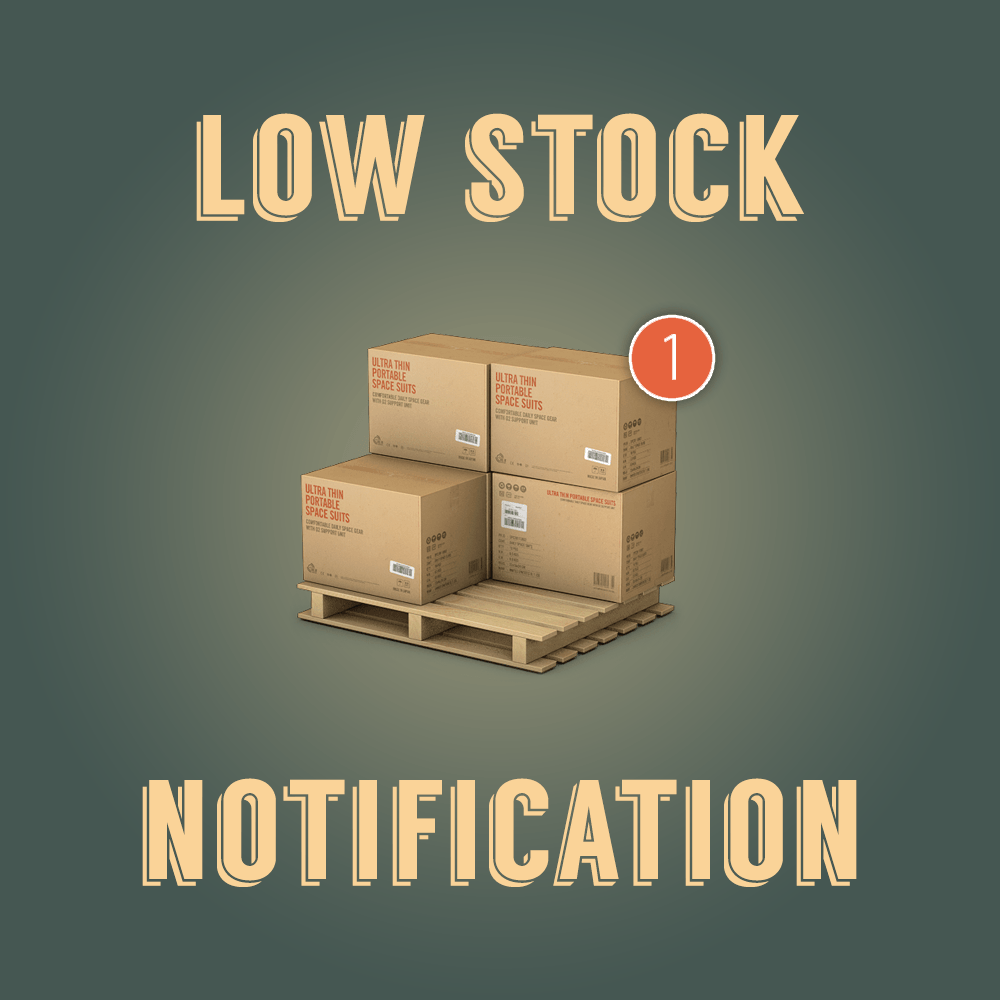 Another excellent FOMO WooCommerce technique would be to show the stock levels of the items low in stock in real-time.
Showing them the low-stock levels can entice them to buy the product immediately before it goes out of stock, it's common sense. Why would anyone rush to buy anything if it's abundant in the store, right? But if it's in limited quantity, customers will have the fear that they might not get a chance to grab a hold of that product if they don't act now.
But the product has got to stand out to be able to sell at max rate. You need to elaborate on how the product is worth it and in what manner it's going to affect the customer's life. Tell them the uniqueness of the product and the reason why you kept them low in quantity.
This way, even if you ramp up the price a little bit to earn a little extra revenue, the customers will highly likely buy the item.
Let's look at an example, assume a mobile company has a mobile phone model with a price of $600. Let's say they make a limited edition model of that phone with just some extra features or some new design. They will deliberately keep the stock low with just a couple of hundred pieces. Even if they charge $800 for this low-stock model, I can bet that there're people who will definitely buy that phone.
Now, ask yourself, why can't you do the same? But, you shouldn't keep this game going on all year round. Do this strategy sparingly side-by-side with other techniques to squeeze some extra sales.
5. Motivate Them to Checkout Immediately
---
If you're like me, then you also add a bunch of items to the cart and take your time to buy everything you need or want. In the end, you might filter out some products that you don't actually want. This is called strategic shopping.
But, how many times has a pop-up message showed up on a random e-commerce site telling you to checkout now to avoid sell-out on the product? You know the answer. This is called marketing. This simple yet effective FOMO WooCommerce technique is utilized on hesitant customers like us to make us checkout immediately.
The majority of customers don't know it, but anyone who's into marketing a little bit would get it.
You can do it too and use this FOMO technique to urge people for checking out on the spot. But, as before, there's no need to overdo it because then, even novice people will start to notice that you're just playing with them.
But, when done the right way, this technique can pay off immensely. It will work great when done after adequate time gaps on novice buyers.
Conclusion
---
These are the most effective FOMO WooCommerce strategies to implement on your site. With the careful and well-thought implementation of these, you can see your store sales increase by magnitudes.
By careful, we mean not to use all of them at once on a site and not to overdo it. Nothing works well when in excess. Apply them adequately and observe which method would best suit your site's niche and when is the best time to utilize it.
FOMO is an incredibly powerful marketing strategy. But often can be overlooked by beginners in the e-commerce business. If you've read the article, this means that you've left those beginners behind and taken the step to further grow your sales.
If you think there might be some method that we missed, that works great, then don't fret the slightest to test it out and share it with everyone.