How to Set Up WooCommerce Referral Program (3 Easy Steps)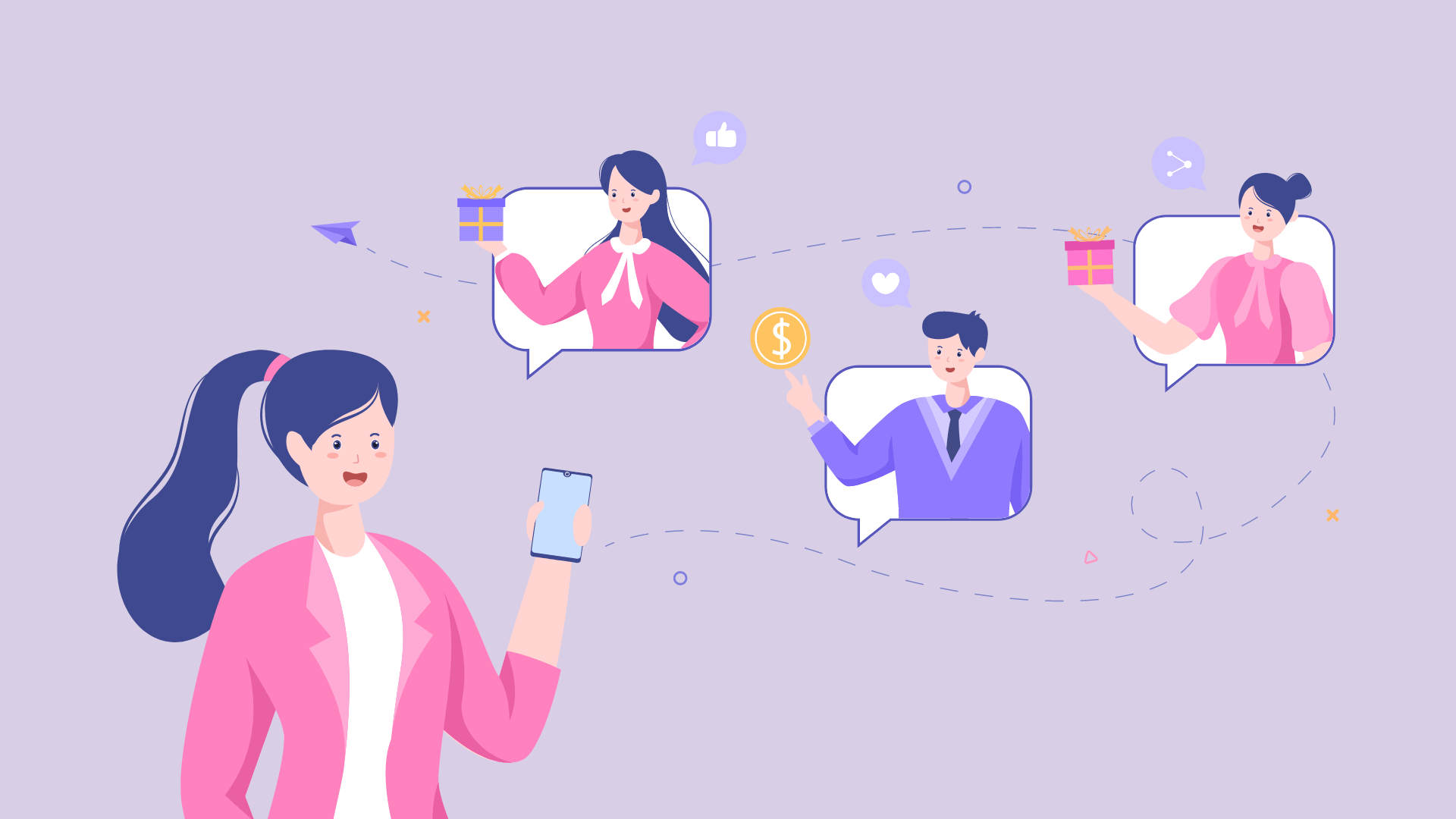 If you got a WooCommerce online store, then through the WooCommerce referral program, you could generate a significant amount of revenue. Plus, you'll help other professionals earn or benefit from your referral program.
If you don't know what a referral system is and how to enable it on your WooCommerce site? No need to panic; in this tutorial, we'll look at every crucial aspect of running a referral program. Once you complete this tutorial, your WooCommerce store will be ready to manage referrals for different users.
Thus, without any further delay, let's get started!
What's a Referral Program and Why Do You Need It?
---
A referral program is a type of marketing where you don't have to spend time and go directly to the users to promote your services or products. Rather, you allow users to market your brand by providing a referral link or code.
Through which, they allow other users to try your services. Once the code or link gets used, both referral and their known receive different benefits from you like cash back, reward points, or service extension.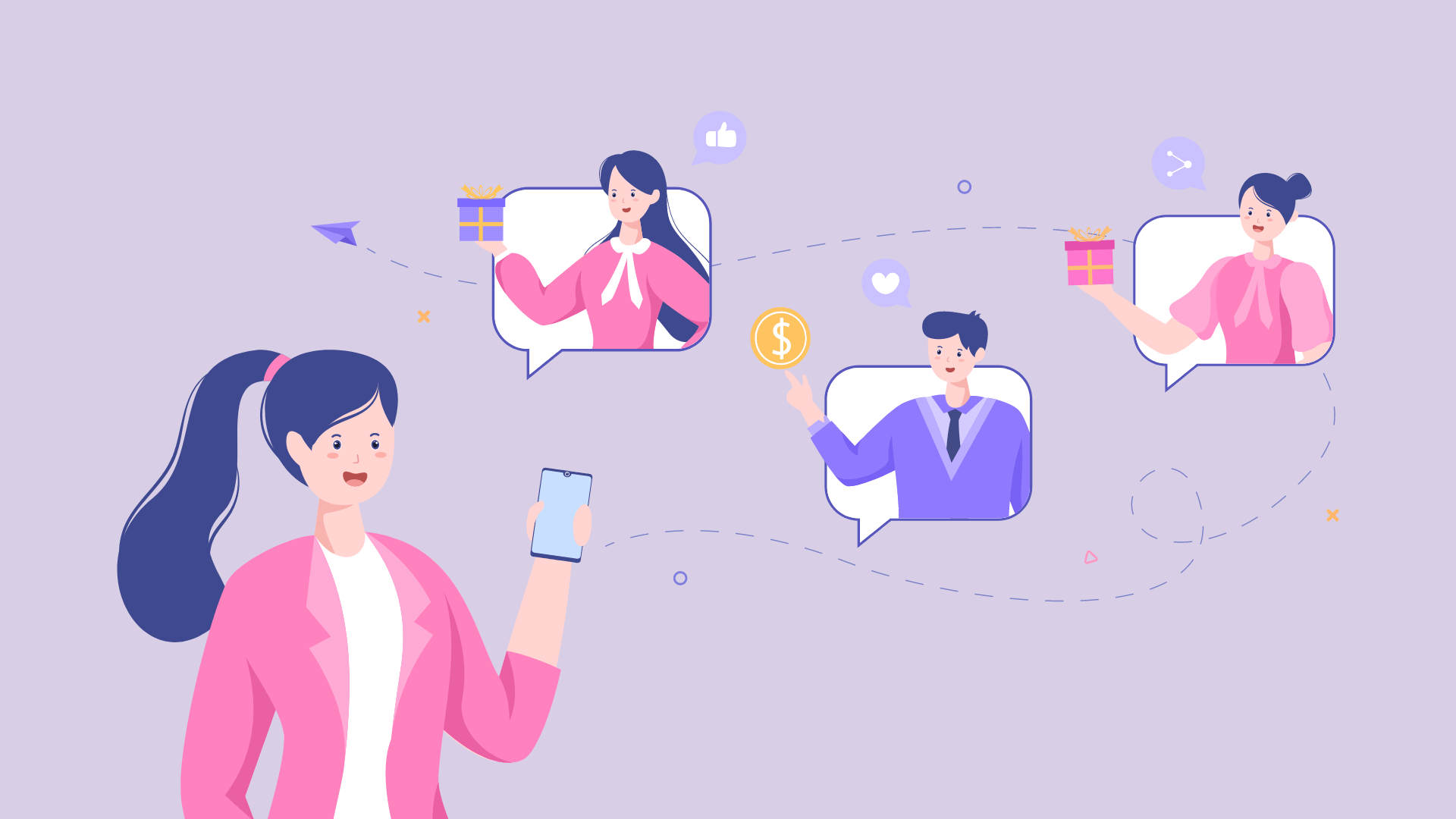 Now, here you have to understand that a referral program and an affiliate program are two different things. How? Let's find out.
Difference Between an Affiliate and Referral System
There's no huge difference between an Affiliate system and a referral. You can utilize both to promote your services. However, the slightest difference is that, by using the Affiliate program, you try to improve sales and revenue most of the time. Whereas, in a referral system, you improve the user base, which converts at a later time.

In a referral program, you don't have to share a percentage of a sale. On the other hand, in an Affiliate program, you pledge to share a small amount (commission) of every purchase made through the link or code.
A referral system is more of a refer-a-friend promotion. While affiliate marketing happens between professionals like you providing affiliate links or code to bloggers with an already massive amount of traffic coming on their website.
For example, a referral program is like installing an app by using a link your friend has provided you. Once you install the app and use its free or premium services, your friend also gets a small benefit like cash back or service extension.
Benefits of WooCommerce Referral Program
In addition to promoting your products or services, there are other benefits you can get from running a referral or affiliate program on your WooCommerce store. For instance,
You build a robust chain of promoters without spending much.
It helps you decrease your cart abandonment because customers are referred through a genuine source which allows them to trust your services and products.
It improves your brand value as well as your customer or user base.
Your relationship with your customers improves.
More traffic to your online store, thus, more potential leads and conversion.
So, those are the benefits you can avail of from running a referral program. Now, let's see how you can enable it on your WooCommerce store.
3 Easy Steps to Set Up Affiliate or Referral Program on Your WooCommerce Site
---
To set up our referral program, we will use a free referral plugin for WooCommerce. So, you could make the most out of your affiliate or referral program. Carefully follow the below steps to enable the program in the right way.
#Step 1: Install Points and Rewards for WooCommerce Plugin
There are multiple refer a friend plugins available on the internet, as well as on the WordPress repository. However, for this tutorial, I will use the Points and Rewards for WooCommerce plugin.
It's a free WordPress plugin by WP Swings to create a referral program or system on your WooCommerce store. With over 5000+ active installations and 4.7 out of 5 ratings based on 61 user reviews, it provides you with different WooCommerce referral features and options like the following,
Functionality to offer reward points on signup, referrals, purchase, etc.
Track the points transaction.
Points Log Report
WPML Multilingual Compatibility
Compatible with other plugins.
And other essential features.
With these options, it's an ideal plugin for your eCommerce site to enable a referral system in the actual meaning. Not an affiliate, but a referral program.
To install this plugin on your WooCommerce store, go to Plugins → Add New → search for Points and Rewards and click Install Now for the following.
Once the plugin is installed, click Activate and move on to the next step.
#Step 2: Configure the Plugin to Enable Your eCommerce Referral Program
For the referral plugin to work on our WooCommerce store, we need to configure its settings. Therefore, go WooCommerce → Points and Rewards. A popup will appear asking for your business details; if you like to provide the information, you could enter the details; otherwise, click SKIP FOR NOW.
Once you've provided the details or skipped the process, you get plugin options like the following.
It includes different menu items, from which you have to first go to the General menu.
Here, the first option you get is to enable the plugin's functionality to add a referral program to your WooCommerce store. Then, you get the option to enable sign up and referral points. If you want to offer your customers reward points when they sign up, you can enable the signup function; otherwise, tick the checkbox Enable Referral Points. Then, define the points you want to give on each referral.
Likewise, you get other options to apply to your WooCommerce referral program. For instance, social sharing, points text for my account page, and points redemption options. Apply customizations as you prefer.
In the redemption options, you can enable where users can redeem their reward points. It allows you to apply reward points on the cart and checkout pages. As per your requirement, you can enable the option.
Plus, it also lets you decide what should be the conversion rate of the points.
Once you've configured the options, click Save Changes to apply the customizations.
Explore Other Options
After making changes inside the General settings, go to other settings to utilize the plugin's functionality to the fullest. For example, Per Currency Points Settings allow you to reward your customers points every time they spend an amount on the store.
The Points Table settings enable you to review your customers points and apply changes. For example, you can decrease or increase the points and even remove certain users from the rewards program.
Likewise, explore other options and apply customizations as per your requirements. Once you're done configuring your referral system, the customers can access their points through the My account page.
And can redeem their reward points on the cart or checkout page like the following.
Redeem reward points on the cart page.
Redeem reward points on the checkout page.
That's it; you've successfully added a referral system to your WooCommerce store and can leverage it to improve sales and brand reach.
However, setting up a WooCommerce referral program isn't enough; there's more you need to do.
#Step 3: Share Your Referral Program and Let Customers Refer a Friend
Without telling people that you offer reward points on referrals, your referral program on the WooCommerce store won't work. Therefore, try the generic marketing ways to get the maximum outcome from your referral program.
You can try the following to reach more audience,
Post on social media.
Write blog posts.
Add banners on the site.
Add a description in your product's info.
Run ads if you prefer.
List your website on coupon websites.
With these, you'll surely see a rise in your WooCommerce referral program.
Some Other Plugins You Can Try to Enable Referral or Affiliate Program
---
The above plugin is suitable for creating a referral program. And if you're looking for a WooCommerce sales commission plugin, then it might not be the right tool for you to utilize. Therefore, there are some other plugins – available for free – allowing you to create referral programs as well as affiliates. Using those plugins, you can offer a commission to your affiliates every time a purchase is made through their link or code.
The plugins are as follows,
1. WooCommerce Affiliate Plugin
If you want to run an affiliate program where affiliates can earn commission through coupon codes, you need WooCommerce Affiliate Plugin. It's more of a refer a friend plugin, where referral gets the commission and redeemer receives a discount.
The plugin offers a friendly affiliate dashboard where they can view sales statistics. Plus, how much they have earned. Using this, it's easier for you to check which coupon code you had the sale and how much commission you need to pay.
The plugin provides all the details simply and efficiently.
2. Affiliates Manager
Affiliates Manager is a complete WooCommerce plugin to create and run your affiliate program. It provides intuitive options that make generating referral links easy and fun. Plus, you can track every detail of your affiliate program in a simplified way. Whether tracking affiliate coupons, manual referral, or even affiliate ads impression.
Furthermore, you don't have to go through multiple steps to approve an affiliate account using this affiliate plugin. Instead, it allows you to set it for automatic functioning. In addition, you can integrate the plugin with different email marketing platforms like Mailchimp, Mailpoet, and more.
3. WordPress Affiliates Plugin
WordPress Affiliates Plugin by SliceWP is another ideal plugin to run your affiliate program. It includes all the options you'd need to build your chain of affiliates successfully. Using this plugin, you can create unlimited affiliates, approve affiliates accounts automatically, generate custom promotional links, and much more.
The plugin is simple and allows you to set up your affiliate program quickly. Further, it's also intuitive for affiliates to view their statistics on how their affiliate efforts are working. Once you get your products rolling out because of your affiliates, you can easily make payout using a popular payment gateway like PayPal.
Thus, a fast and effective Affiliate process for both you and your affiliates..
4. Girafi
Girafi is a simple yet efficient referral plugin for WooCommerce that lets you set up your referral program in no time. It gives you basic features and options to quickly run a basic referral program.
However, it doesn't mean it lacks some modern functionalities. The intuition behind the plugin is to keep things simple. And if that's what you're looking for, you should install it on your WooCommerce store.
Moreover, it's a very new plugin; therefore, you'd find a few options.
5. Gratisfaction
Whether you want to run loyalty programs, referrals, giveaways, or even birthday celebrations for your customers, Gratisfaction is what you need.
It's a comprehensive WooCommerce referral plugin that allows you to set up an advanced referral system. Using this plugin, you can make loyalty programs fun and allow customers to win rewards in a much more engaging way.
It includes pre-built templates for different events you want to run on your digital store.
Reached the End
---
Mouth publicity is one of the best marketing strategies. And running a referral system somewhere gives you the same capability. Plus, in this case, you don't have to go to every customer. Instead, the users you add to your referral program do it for you in the most efficient way.
And above, we've looked at how you can make that happen for your WooCommerce store in no time.
The steps we followed, the plugins we looked at, and the explanations we discussed, will surely help you make the most out of your referral or affiliate program. Further, you don't even have to spend an amount on it.
All you have to do is, install the plugin, apply some configurations, define some rules, and that's it; your WooCommerce store is ready to run a referral system.